Cardi B's Upcoming Concert in Lagos (Payment Plan & Details). 
Award Winning American Rapper, Cardi B will be live in Nigeria and Ghana to hold two concerts on December 7 (Lagos) and December 8 (Accra).
"I got one more show in 2019 and that's in Africa," the rapper recently said, after stating that she wouldn't be performing for the rest of the year in America.
Do you plan to attend? See what it will cost you below;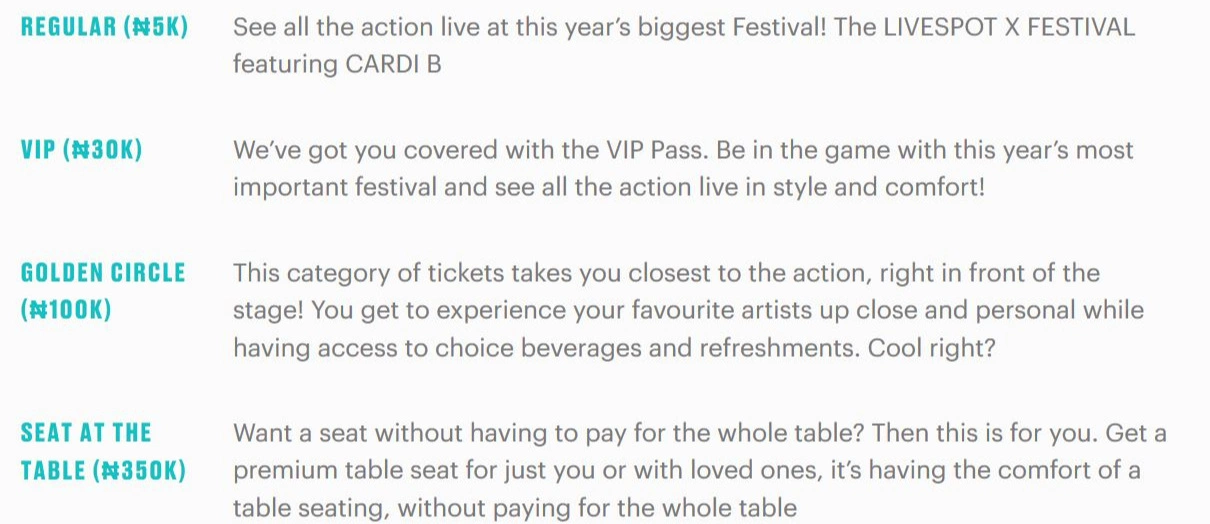 Carbi B will be performing for a two-day event called Livespot X Festival that takes place across Lagos and Accra. This will be her first time visiting either country, and Africa in general.
You can buy tickets for Cardi B's shows in Lagos and Accra at the Livespot X website.
SOURCE:  Scooper News